Highlights from SHYFT Design + Innovation 2017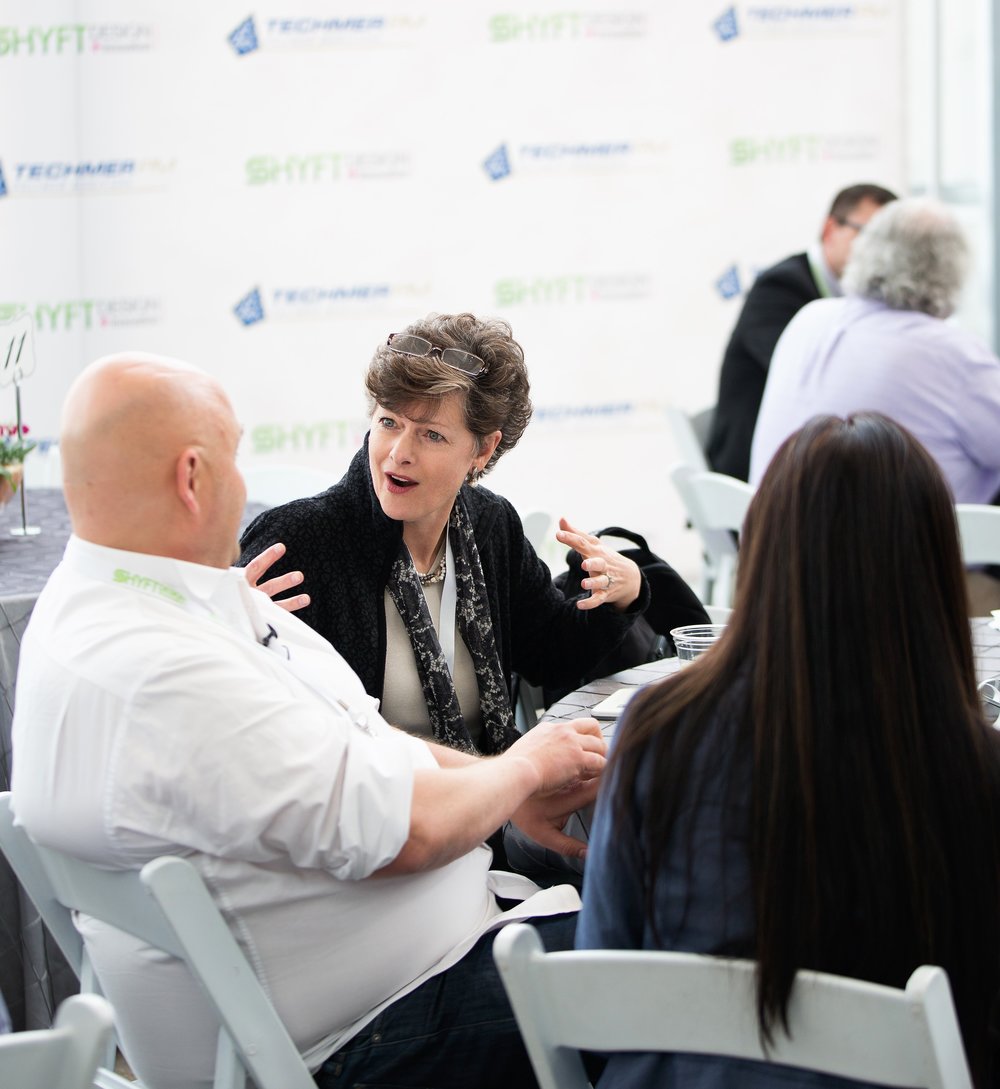 We had a great time participating this week in the SHYFT Design + Innovation conference at the Hunter Museum of American Art. SHYFT is a self-sustaining community founded by our friends at Techmer PM, centered on collaboration and engagement among all members of the research, development, innovation, and design communities. The conference is a collaborative endeavor between host and participants, bringing together a vibrant network of people with different backgrounds, skills, and interests, aiming to inspire, inform, connect, advocate, and act.
Bridge Innovate CEO, Jenny Whitener, was among this year's distinguished line-up of speakers. Drawing from her expertise in human-centered design and business innovation, Jenny facilitated a breakout session with conference participants using design thinking principles to explore how session insights could be applied to business.
Presentations from other notable design leaders included Greg Haye, general manager of the Materials and Process Development Center of Excellence at Local Motors, Marc Shillum, FRSA, MARCA, and founder of Chief Creative Office, as well as Platt Boyd, CEO of Branch Technology, and Bryan Dods, CEO of IACMI.
Learn more about SHYFT Design + Innovation here.