Early Bird 10% Discount for 2019-2020 Bright Spark Membership
Bright Spark offer programs to students 4th-grade through college to build design skills such as empathy, problem solving, prototyping and experimenting to innovate new solutions through Design Thinking.
Sign up before the school year ends to receive an early bird discount on the Bright Spark membership.
Early Bird Registration open now. Click below to enroll!
High School Innovation Team Sprint
July 14-19, 2019 (10 AM - 3 PM)
High school participants will form teams to tackle a week-long real-world challenge through the application of Design Thinking using a virtual Design Thinking innovation software, Sprintbase (https://sprintbase.io/).
Students will learn critical thinking, problem-solving and collaboration skills—all while having fun. Students also grow in empathy. By continually practicing design thinking, students begin to more frequently see the world through the eyes of others.
Fill in the form provided to apply to be a part of this high school team and participate in the 5-day program.
Challenge Statement: HOW MIGHT WE connect resources and services within and into our communities to help students and families in need thrive?
This year, more than 20 student teams, ranging from 4th grade to college, created solutions to improve the quality of life for our community. Throughout the Student Design Competition journey, teams received education support, such as design thinking training, webinars and prototype feedback.
Congratulations to the 2018-2019 Connecting Communities Student Design Award Winners! Download Award Winner List here.
Program Milestones:
- Virtual team kickoff + Webinar Briefings
- Prototype Review - Check out highlights: WATCH | SCROLL
- Final submission - Watch student team video submissions
- Student Design Awards - Check out Award Highlights, Photos, and Keynote Highlights from featured speaker, Ryan Johnson, User Experience Director | The Home Depot, on the power of ideas
Watch a video of last year's competition here.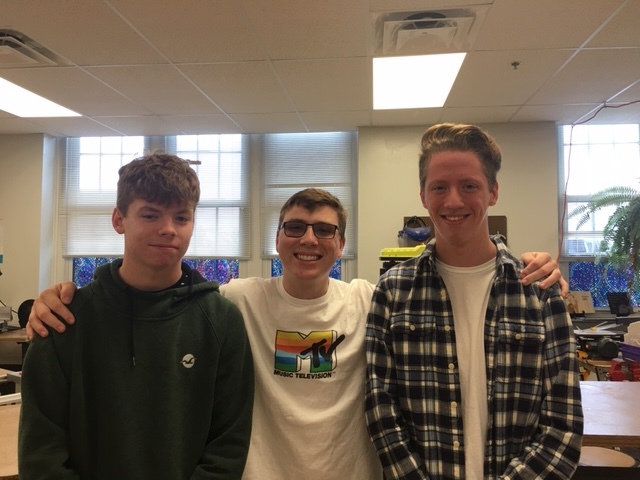 Congratulations, COLLITE!
COLLITE from Chattanooga School for the Arts & Sciences are the winners of the 2018 Invention Challenge.
Congratulations to Brennan, Will, Tyler, and their teacher Kristin Burrus!
Thank you for voting for your favorite inventions during the public voting phase of the competition! With your votes, we were able to identify 10 finalists. From the top-10, our four judges (Geoff Millener, Matt Harris, Tim Walsh, and Allison Wolfe) selected the top three inventions:
Winner: COLLITE From Chattanooga School for the Arts & Sciences
In Second Place: Neon Book Light from Westwood Elementary School
In Third Place: The Silent Stair Backpack from Girls Preparatory School
More than 30 teams competed this year. Check out all their videos here.